Michelle Hodkin por fin a revelado la sinopsis del último libo de la trilogía Mara Dyer, después de casi 2 años desde que salió el segundo The Evolution of Mara Dyer.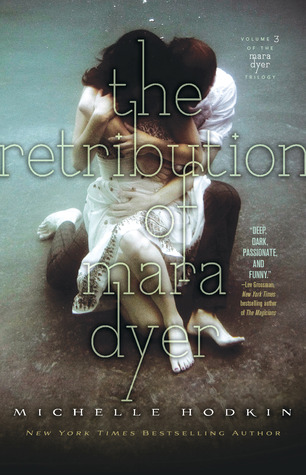 Mara Dyer quiere creer que hay más mentiras de las que han dicho.
Las hay.
Ella no se detiene a pensar en donde la llevará su búsqueda por la verdad.
Ella debería.
Ella nunca tuvo que imaginar lo lejos que iría por venganza.
Lo hará ahora.
Lealtades son traicionadas, la culpabilidad y la inocencia se enredan, y el destino y oportunidades chocan en esta sorprendente conclusión de la historia de Mara Dyer. Retribution ha llegado.
Noviembre / 4 / 2014
¡No saben cuanto había estado esperando por fin por este libro!
Es una de mis trilogías favoritas Noah Shaw es de mis personajes favoritos ever, igual que Mara, ya pronto saldrá y no puedo esperar :'D
¿Ya lo han leido?